Кликните на ссылку чтобы прочитать - РУССКОЯЗЫЧНУЮ ВЕРСИЮ.

Last Saturday Ekaterina Mityaeva won one of the most prestigious ultra-races in Spain and the world, Salomon Ultra Pirineu 110 km D +6400, with a time of 15 hours 12 minutes and 24 seconds, ahead of her closest competitor the Polish Magdalena Łączak by more than 40 minutes!
Ekaterina Mityaeva (RUS) - 15:12:24;
Magdalena Laczac (POL) - 15:56:52;
Roser Espanol (ESP) - 16:31:35.
Katya not only became the first Russian woman to rise to the top of the podium of this particular race, but also the first Russian woman to win a race of the World Series Skyrunning World Series.
Below is the post-race interview with Ekaterina Mityaeva.
English translation - Elizaveta Ershova.

TRAIL-RUN: First of all, Katia, we sincerely congratulate you with this victory! I am not exaggerating at all when I say that this was an amazing accomplishment! Only two foreign women before you managed to win this highly prestigious ultra-race – the Frenche Corinne Favre in 2009, when the route of the race was shorter, and Swedish Emelie Forsberg in 2015. You also improved your own result from last year (15:41:17) by almost 30 minutes!
Throughout this season, you were often in the shadow of your accomplished husband, who would win races left and right, while you were saving yourself for a last shot at the very end of the season. And what a shot it turned out to be! Tell me, are you happy?
KATYA: I still find it hard to believe that I won Ultra Pirineu. I am unbelievably happy with this victory! This race is special to me because this was my first ultra, three years ago. I really like this race, the route is very beautiful and interesting, and it has excellent organization. Of course, I did not hope at the the start that I could win because I knew that the strong Polish athlete Magdalena Laczka was also running. We had already raced together at Transgrancanaria 127 km D + 6550 at the beginning of this year, and there Magdalena (15:18:37) won, I finished third (16:12:48) after Andrea Huser (15:58:11).
TRAIL-RUN: How has your season been this year?
KATYA: The season is going well this year. I am very happy to see results and progress. This year, the women's field in many races was very strong, so often it was very difficult. The season started well, there were a lot of victories in small events, then 3rd place at Transgrancanaria. I was gaining fitness, everything was going according to plan, but then my immune system took a hit, I became sick and remained ill for two months, which has never happened to be before.
It took me a long time to recover from this illness. However, I was able to run the Ultra Skymarathon® Madeira on Madeira, where I showed a very good result, was 5th in Transvulcania Ultramarathon and 3rd in Val dʻIsere at High Trail Vanoise, but because of the illness, I only managed to fully recover my form by the end of August. Unfortunately, at Kima Trofeo, I had a bad race, although, as it seemed to me, I had every reason to perform well there. Such events are always difficult emotionally, my motivation drops, so I needed to run another race that would allow me to realize my form.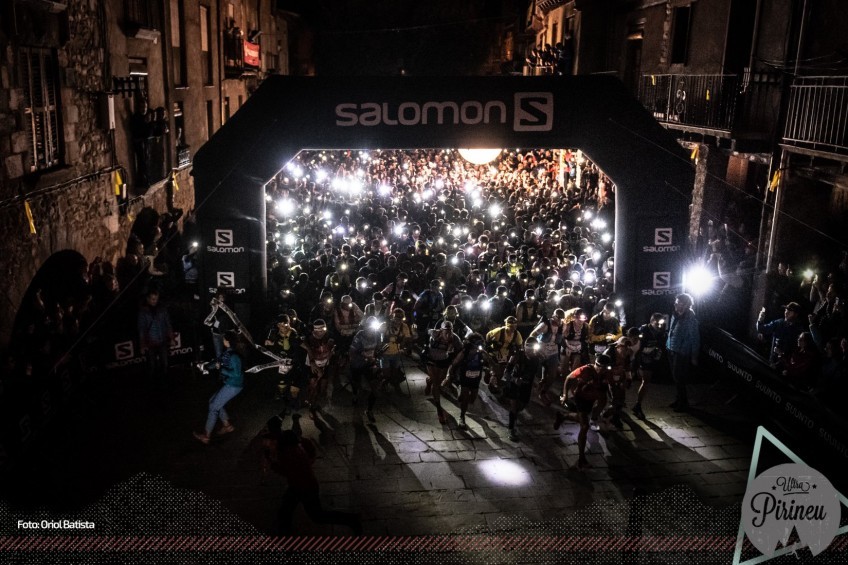 TRAIL-RUN: With what mood and in what shape did you enter the race?
KATYA: The mood was great before the start! I was anticipating this race, as for me this is the final race of the season. I felt that my preparation before Ultra Pirineu was excellent. I was training in Krasnaya Polyana (Sochi) and everything went according to plan, and most importantly, I was in excellent health both physically and psychologically.
TRAIL-RUN: How did the race go?
KATYA: I had a plan for the race, which I clearly stuck to. I understood perfectly that the most important things are nutrition and to maintain my target heart rate. I took the first ascent at a very comfortable pace, running along along with Magdalena. Before the first descent from the aid station, I took the lead. On the way down, I had a bad fall. I hit my side and could not run fast for a while, as the pain was very sharp. As the race went on, the pain subsided a little, but I could still feel it on the climbs. For me it felt like a big advantage that I was familiar with the race route. It helped me a lot psychologically.
It's great that there are video operators on the course who will never let you relax! During the course of the whole race, I did not know what my time gap was from the second woman and therefore I did not allow myself to relax for a minute. It was the first ultra where I did not really have a low point. This is great, because, for example, in Val d'Isere, I wanted to quit the race at least twice! When I got to the aid station at the 62nd kilometer, I saw Dima and was shocked, because at the 45th kilometer the video operator told me that Dima is running in the lead and is feeling great. As it turned out, Dima injured himself, and that upset me greatly. But otherwise my health and my mood were excellent, but this is an ultra, and everything can change dramatically in a moments notice, so you can't be sure of the outcome until the finish.
TRAIL-RUN: You mentioned running based on heart rate, and I know that many athletes do this, it's a great way to control your effort, but everyone's heart rate is different. Many amateur runners think that the lower the heart rate, both at rest and under load, the better. With what heart rate do you usually work at?
KATYA: During mountain races, there are two options to control the intensity of your effort: by feel or by heart rate. The second option is more convenient, since feel is often deceptive. Each person's heart rate is individual, of course, when a person trains, their heart rate drops, but this does not mean that, for example, if one person has a pulse of 140 while another has 180 at the same effort, the one with a smaller pulse will win. This is an individual metric, you just need to know your heart rate zones so that you can correctly plan the training process and the race. I have an threshold heart rate of 178 bpm, so in races more than 100 kilometers I run the first half with a pulse up to 168 and the rest by feel. I train in different heart rate zones depending on the training objectives, most of the workouts happen in the 3rd zone, this is a heart rate of 153 - 168 bpm.
TRAIL-RUN: You changed your training program this year, what changed, what were the innovations?
KATYA: This year I focused on running and biking in the winter. I started to train big climbs and do a lot of work in the 3rd heart rate zone. I did a lot of work, but not everything went as planned this time and if I complete everything in the new training cycle, I think for the next season I should be in even better shape. There is a lot of potential for growth, that is very motivating.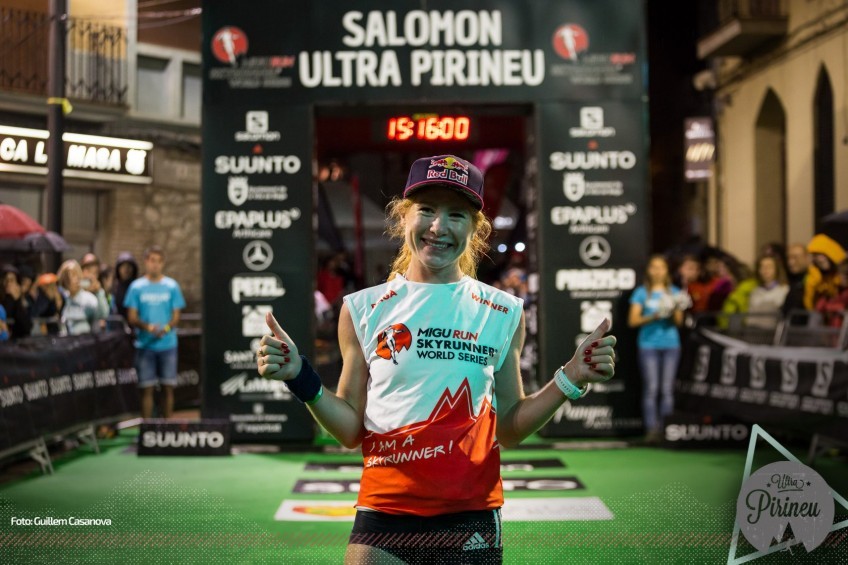 TRAIL-RUN: I always wanted to know, since it is something that I will never experience myself, what does an athlete feel leading such a race and understanding that he or she is winning it? What kind of feelings do you feel?
KATYA: During the course of the race, yes, I knew that I was in the lead, but I didn't have any information on by how much I am leading. I don't know whether it's a good thing or not, but there's always a thought in my head that I am about to be caught. At 74 km, when I left the aid station, I turned around and it looked to me that there was a woman behind me so I began to speed up. Right until the 100 km mark I was not sure about my victory. I tried to sprint the final finish and when I saw the videographer I could not believe that I really was the first! These are incredible emotions, and I still cannot fully comprehend that I won, that I am the first!
TRAIL-RUN: Tell me please, do you think that women are psychologically more predisposed to running ultras, and if so, why, in your opinion?
KATYA: Yes, I can agree that women are psychologically more resistant to stress than men. I think this is genetic. At the ultra distance, 50% of your success is the mindset; you just need to be able to endure. The female body is made such that physiologically we are more resistant to catabolism, unlike men, and more resistant to psychological stress.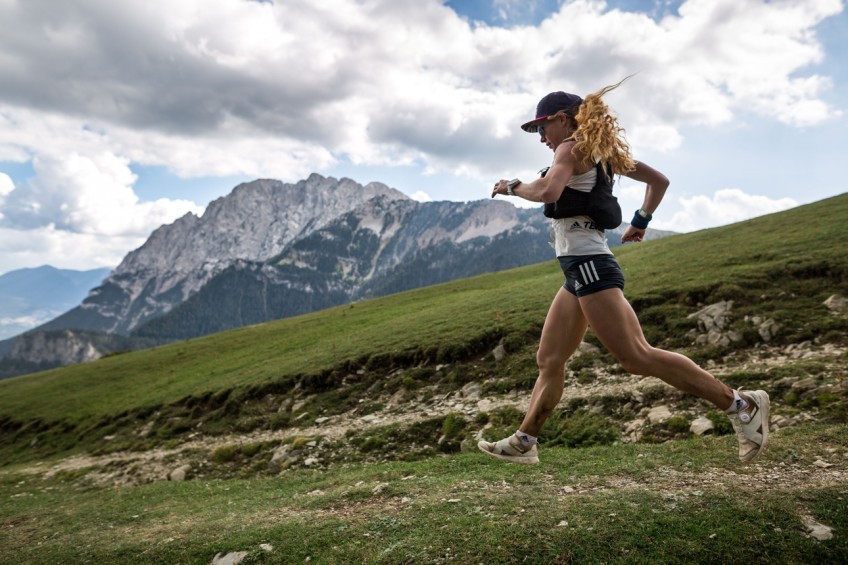 TRAIL-RUN: The female body is also much more complex than the male body during a cycle, the hormonal swings can cause both physiological and psychological swings. Do you adjust your training cycle to these swings? In general, what is the specificity of the training process for women?
KATYA: The female body is very complex and yes, there are these so-called "swings", but I practically do not adjust my training plan for them. Yes, sometimes it happens that you have to run a race at the start of your period, and here it already depends on individual tolerance. The body reacts differently for everyone, for one woman it will not be a problem at all, while another may not be able to get out of bed. I believe that it is not necessary to reduce the load in the training process based on your menstrual cycle, you just need to plan it correctly in advance, on certain days of the cycle there are workouts that will be more beneficial and ones that will be more harmful.
TRAIL-RUN: But in connection with the above, can male coaches understand, adapt to female physiology and psychology, or is it better for women to be trained by other women?
KATYA: I think men can be good coaches for women. It already depends on the knowledge, practice and individual approach of the coach. Of course, it can often be more comfortable for a woman to train with a another woman, as it is easier for her to understand some things, but probably everything is very individual. The main thing that the coach needs to take into account is that the hormonal background of a woman is much more complex than that of a man, and if you know your body and its reactions to certain times in your cycle, then a training program can be built very well. But any good coach will take all this into account.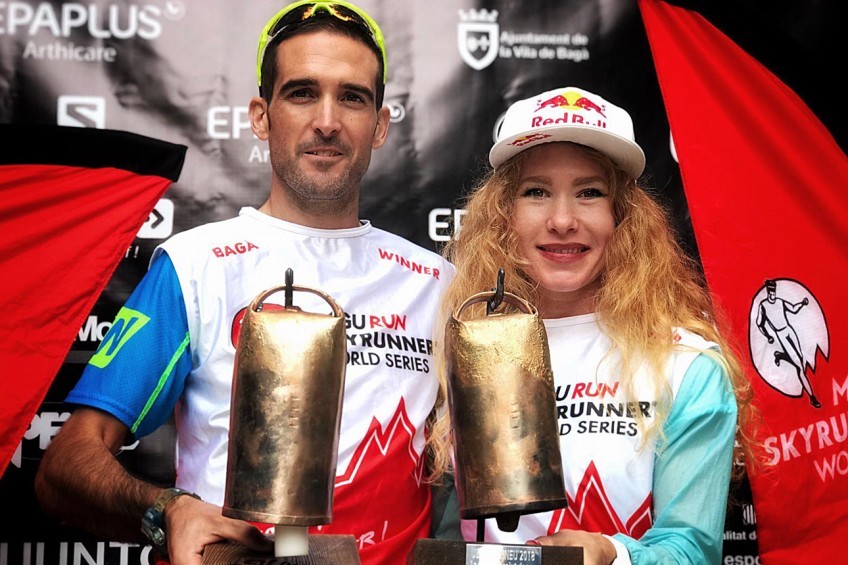 TRAIL-RUN: You and Dima are both elite athletes at the world level, how do you get along? Is it difficult to live with another athlete? Do conflicts occur? Does either of you have to make concessions or sacrifices to your training cycle or race schedule?
KATYA: I am extremely happy that it so happened that Dima and I are both athletes. We do not have any conflicts! We inspire each other, we help each other analyze the work that was done, to find weaknesses and to work on mistakes. It's great! We both have our own goals, but in reality it is actually a common goal. We never argue and almost never fight, I think it's because of our personalities. Yes, there are times when we have some petty grievances, but they always pass very quickly.
TRAIL-RUN: The Salomon Ultra Pirineu race is the final race of the season, what next? What are your plans for the 2019 season?
KATYA: Salomon Ultra Pirineu was the final race of this season and we are now waiting for the Skyrunning calendar for 2019 to plan our year. But we are already 90% certain of two races next year - this is the Hong Kong 100 Ultra Marathon in Hong Kong and UTMB®.
Now we are in Spain, where we are recovering at the beach, then we go to Bulgaria for the award ceremony of the Skyrunning World Series, then to Germany to the Adidas headquarters. Then we will return to Russia, where in October we will hold a training camp in Krasnaya Polyana before the Red Bull 400 race in Sochi. We plan to spend November in Gelendzhik, and then we will go somewhere to train where there is no snow and comfortable temperatures for running.